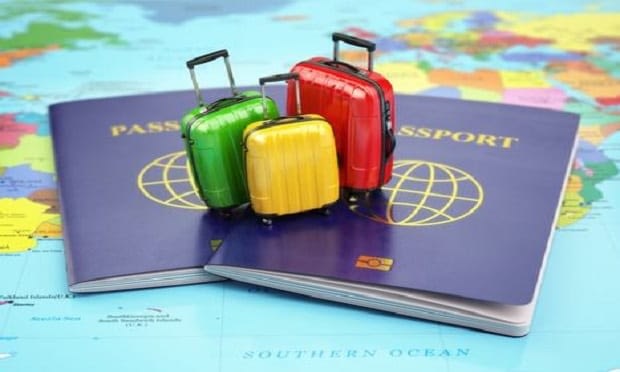 A new survey from ValuePenguin also reveals that U.S. consumers lost an average of $854 in nonrefundable travel costs. [Article from Property Casualty 360]
Summertime blues has taken on new meaning in 2020.
The coronavirus has continued to impact lives and businesses around the globe. As we enter the summer months, many would-be travelers also are reeling canceled vacations.
According to a ValuePenguin survey of more than 1,200 Americans, 48% canceled summer travel due to the COVID-19 pandemic, while 16% admitted to not canceling vacation plans. Additionally, one in six survey takers said they expect to wait more than a year before traveling again.
Consumers lose money
Of the survey respondents who canceled plans, 46% lost money on nonrefundable travel costs at an average of $854 per person, primarily from airline tickets and hotel rooms. The infographic below from ValuePenguin highlights where travelers lost the most money.
Although some airlines and hotel chains modified cancellation policies in light of the pandemic, consumers still faced frustrating terms of service. As a result, more than 40% of consumers have changed their perception of the travel industry to negative.
"We've all been in the position where airlines haven't been the best to work with, whether that be their customer service or their policies about cancellations. And now with this large pandemic going on, people are revolting, saying we aren't going to tolerate these ridiculous policies that some of the airlines have," said Brett Holzhauer, credit card expert at ValuePenguin.
Long-term travel implications
During the pandemic, possibly no other travel sub-sector has been hit as hard as cruise lines, which emerged as virus hot spots early on. So it comes as no surprise that travelers are more inclined to steer clear of sea excursions. According to the survey, 55% of Americans are less likely to take a cruise, and 52% said they are less likely to travel overseas post-pandemic. Baby boomers, specifically, expressed hesitation, with about one-third saying they will stop cruising.
In contrast, 13% of respondents said they are more likely to take a cruise, and 12% said they are more likely to travel overseas.
Economic hurdles also will keep many consumers from traveling in the next 12 months. Consider the U.S. unemployment rate skyrocketed to 14.7% in April, the highest rate since January 1948, and more than three times the rate in March 2020. To help ease financial strains, some survey respondents said they have reallocated their vacation funds towards other expenses. Additionally, 40% said they are now more likely to purchase travel insurance in the future to protect their monetary investments.
But not all consumers are wary of future travel plans. About a third of millennials and Gex Xers said they are looking forward to traveling post-COVID-19.
Tips for travel cancellations
For travelers who have canceled or need to cancel trips, Holzhauer advises consumers to work with individual vendors to get refunds and contacting the credit card company used for expenses to ask about their travel insurance policy.
"First off, of course, be pleasant to the customer service representative, everyone is under a very stressful time right now, you'll never get anywhere with a frown rather than a smile," he said. "Things aren't going to get done in a timely manner … Give it some time, save all of your documentation, don't expect anything to happen right away."