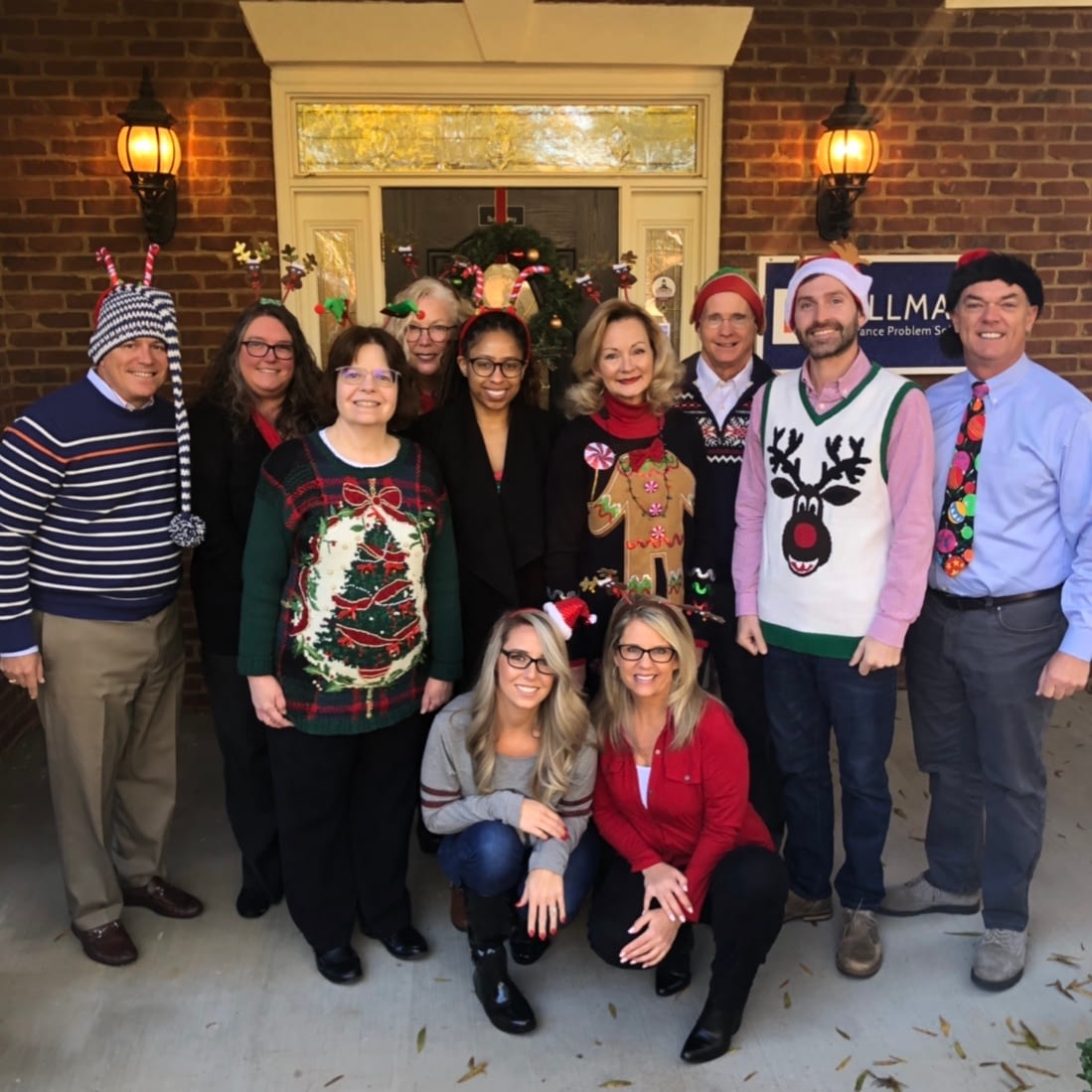 This holiday season, Gillman Insurance Problem Solvers would like to thank our clients, colleagues, and friends for their continued support. Thank you for your business, your unwavering confidence, and loyalty over the last 25+ years.
This year, in the spirit of giving thanks, we have made charitable donations to Senior Services North Fulton to remember what this season is all about – – giving back.
We are also proud to sponsor a family through the "Grands Raising Grands" Program at Foster Care Support and volunteer at NFCC helping put together bikes and gift baskets for families and children in need.
'Tis The Season For Giving Back
Please note our Holiday Hours:
Dec. 24th: CLOSED
Dec 25th: CLOSED
Dec 31st: CLOSING at 3PM
Jan 1st: CLOSED
For emergencies only, please call 678-358-6624.
Thank you, Bury The Hatchet ATL!
We had a GREAT time at Bury The Hatchet Atlanta! Throwing axes and sharing holiday cheers is quite the team building experience! 🤣 Thanks to the crew there for making this so fun.
We Hope You Have a Wonderful Holiday Season and Happy New Year!