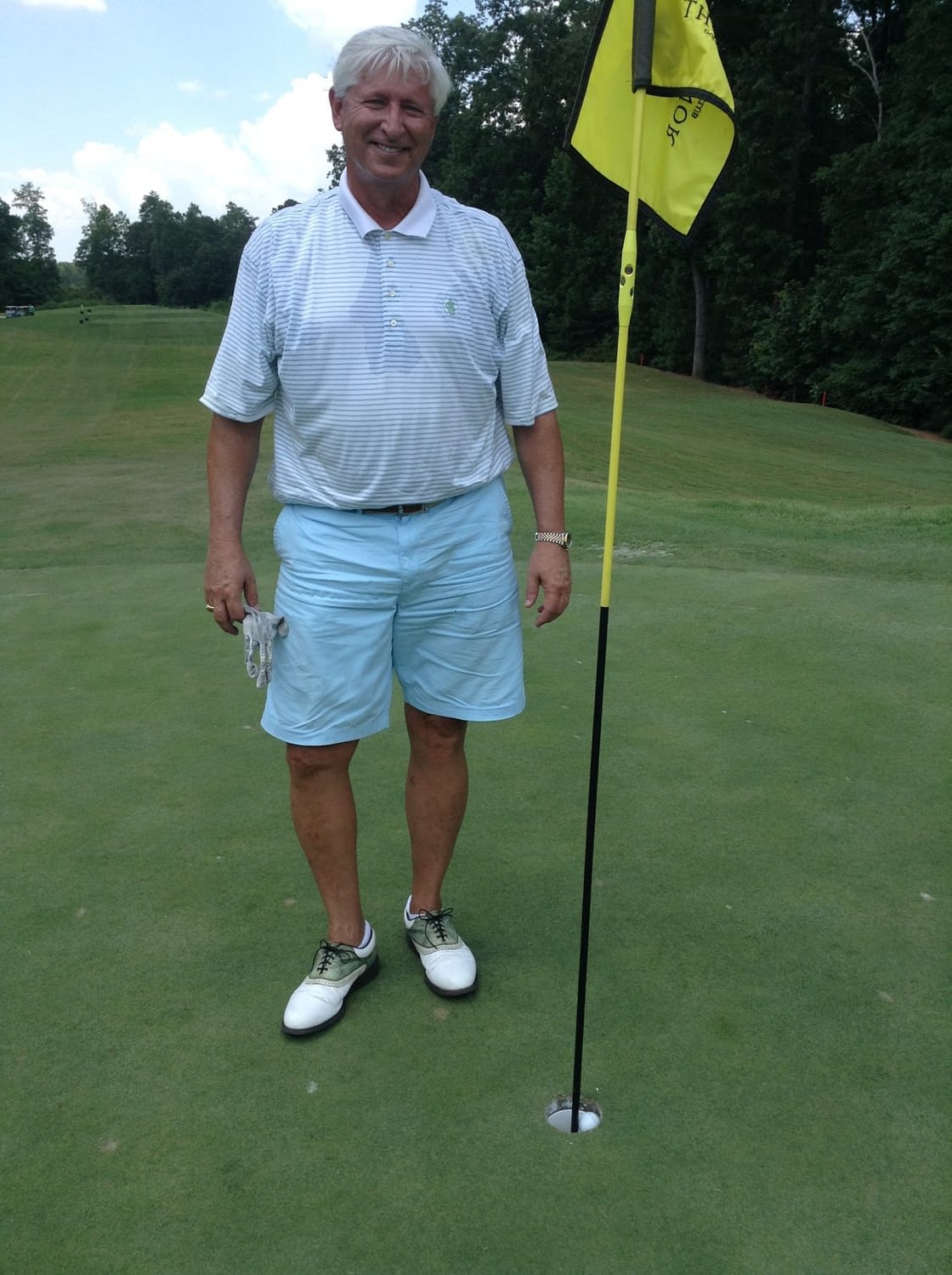 Please Download & Share: PDF Press Release .DOCX Press Release
"This is the call we've been waiting for!" says Hole-In-One sponsor and local independent insurance agency, Gillman Insurance Problem Solvers
Alpharetta, Georgia (PRWEB) August 25, 2015 –
"No…No way! Can we have a champagne toast?" asked tournament volunteers and the fellow golfers of David Rozier, when he made a 176-yard, $25,000 hole-in-one shot at the annual golf tournament benefiting HomeStretch, a local nonprofit helping homeless working families achieve financial stability.
"When I hit it, the three of us looked at each other and I said 'I think that it went in,'" recalls Mr. Rozier, "but until we got close to the pin, I did not know for sure. We were hot and tired until that happened, then I was ready to play more!"
In addition to providing Georgia residents, business owners and nonprofit organizations with superior insurance solutions, Gillman Insurance Problem Solvers, an independent insurance agency, sponsors a $25,000 Hole-In-One Prize for all of their nonprofit customers' golf tournaments. As a long-time and valued customer of the local agency, HomeStretch is the first to redeem the long-awaited prize.
"We were absolutely thrilled when we got the call!" says Ed Gillman, President of Gillman Insurance Problem Solvers, "We've been sponsoring dozens of hole-in-one contests for our nonprofit customers' tournaments over the last three years and we've had very notable close calls. When I learned that it actually happened at such a deserving event, my first thought was 'this is the call we've been waiting for!'"

To put it into perspective, the odds of an amateur golfer achieving a hole-in-one on a par three are roughly 12,500 to one, according to Golf Digest. Rozier is a first-time hole-in-one winner and shares, "I have spent 50 years working on that short [putt], and I am happy! I think the timing was good."
Aside from the $25,000 Hole In One Prize check to Mr. Rozier, $5,000 is additionally awarded to Homestretch. "[The funds] will be used for general operations and enable us to expand HomeStretch services in our community" says Joan O'Connell, HomeStretch Development Director. "[By the end of the tournament, we] were ecstatic! We toasted Mr. Rozier with champagne and ended a perfect day on the golf course."
About Gillman Insurance:
Proudly located in Alpharetta, Gillman Insurance Problem Solvers is an independent insurance agency securing home, auto, life, umbrella, commercial, workers' compensation, nonprofit insurance and more for local residents and business owners. If you ask the Insurance Problem Solvers at Gillman Insurance what makes the agency different, they will proudly tell you: "We don't just sell policies. We deliver solutions!" With the ability to compare several leading insurance companies, the five-star insurance agency (read their real customer reviews here) is able to compare multiple coverage options and rates to find your best fit. Since it was established in 1993, Gillman Insurance Problem Solvers has been committed to building meaningful relationships with its clients, employees and partner insurance carriers.