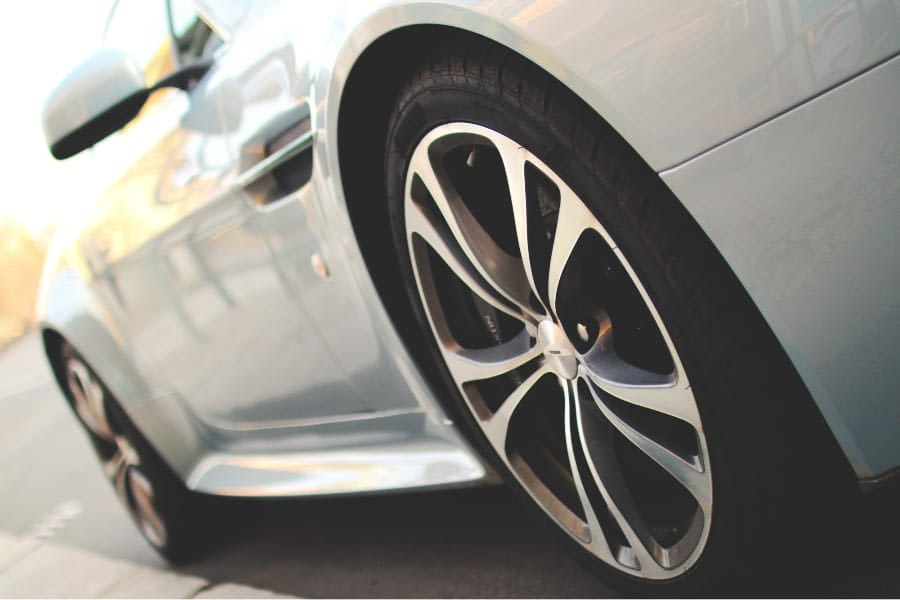 COVID-19 continues to take its toll all around the globe. Inflation, supply chain issues and labor shortages seem to be impacting every aspect of American society today. The same holds true for the insurance industry. But fear NOT! As Problem Solvers, we at Gillman Insurance believe that the best defense is often a good offense. Armed with the knowledge that there are several key factors impacting insurance premiums – both currently and for the foreseeable future – we are better equipped to help you plan for and navigate past a potential rise in your auto insurance premiums. While a car accident or an abundance of speeding tickets may drive up your rates, the following six reasons are (sadly) through no fault of your own…
New Vehicles are a Needle in a Haystack – Supply shortages are impacting everything from bread and bottled water to TVs and the latest models from your favorite car makers. As with any issue of supply and demand, low supplies cause prices to rise. The higher the cost of the car, the higher the cost to insure the car. According to the National Automobile Dealers' Association, new car sales were down 13% year over year in the third quarter of 2021 and down 22.7% from the previous quarter due to supply chain issues.
Used Vehicles are All the Rage – Supply and demand applies here, as well. Just as the housing industry is witnessing an unprecedented rise in the cost of both new and resale homes, the same holds true for used cars. Some consumers are paying far more than Kelley Blue Book values for used cars, prompting this gold standard as a trusted resource in the auto industry to tell consumers that NOW is the time to trade-in or sell your used car. At the end of August 2021, the average list price for a used car in America was nearly $26,000 – roughly 25% higher than August 2020. Again, the higher the cost of the car, the higher the cost to insure the car.
Skilled Labor Shortage Includes Auto Technicians – Industries hardest hit by labor shortages include health care, food service, manufacturing, hospitality and retail. Car dealerships and repair shops are also finding it difficult to keep skilled auto technicians on staff. That means it will take longer for you to get your car repaired. The longer your car is in the shop, the more likely you will need a rental vehicle to get to and from work – a cost often covered by your insurance plan, which will likely be passed on to you through increased insurance rates. According to Collision Week Magazine, rental periods increased on average by three days in 2021 vs. 2020 statistics.
Global Supply of Auto Parts is Diminished – With auto parts being equally difficult to find as a shiny new car or a well-maintained used model, a growing number of vehicle owners are foregoing what would normally be considered necessary maintenance and repairs. What's more is AFTER an accident, cars are needing to stay at the shop longer while techs await the necessary parts to complete the repair. So, between the rising cost of hard-to-find auto parts and the need for longer car rental periods, your insurance rates are also likely to take a hit. CarParts indicates that after a 5% increase in car part prices this summer, they are expected to rise another 5% by year's end.
Repair Costs are on the Rise – In addition to auto part and auto tech shortages potentially impacting your insurance premiums, they are definitely impacting the overall cost of repairs. A high-cost claim that is the result of an automobile accident will most likely cause your insurance rates to go up.
Bodily Injury Claim Costs are Up – It's a vicious cycle. The way the skilled labor shortage has hit the healthcare industry has caused healthcare costs to rise. A sizeable ER bill means it's more likely that the person in the other vehicle you hit on your way home from work the other day is likely to file a claim against you – possibly even enlisting the aid of an attorney. That claim will more than likely cause your insurance premiums to rise. The Centers for Medicare and Medicaid Services (CMS) predict that by 2028, healthcare costs will climb to about $18,000 per person on average.
Don't feel defeated! There's a reason our team members are called "Problem Solvers." It's our mission to find the best auto insurance plan to fit your needs, as well as the needs of your family members and/or employees. To start a dialogue about rising insurance premiums and what – if anything – you need to do to avoid them, call us today at (678) 297-7977 or fill out our secure online contact form and one of our agents will be in touch with you shortly! We also welcome you to visit us at our Alpharetta office located at 11175 Cicero Drive, Suite 575. To learn more about our other offerings, visit www.gillmanins.com.