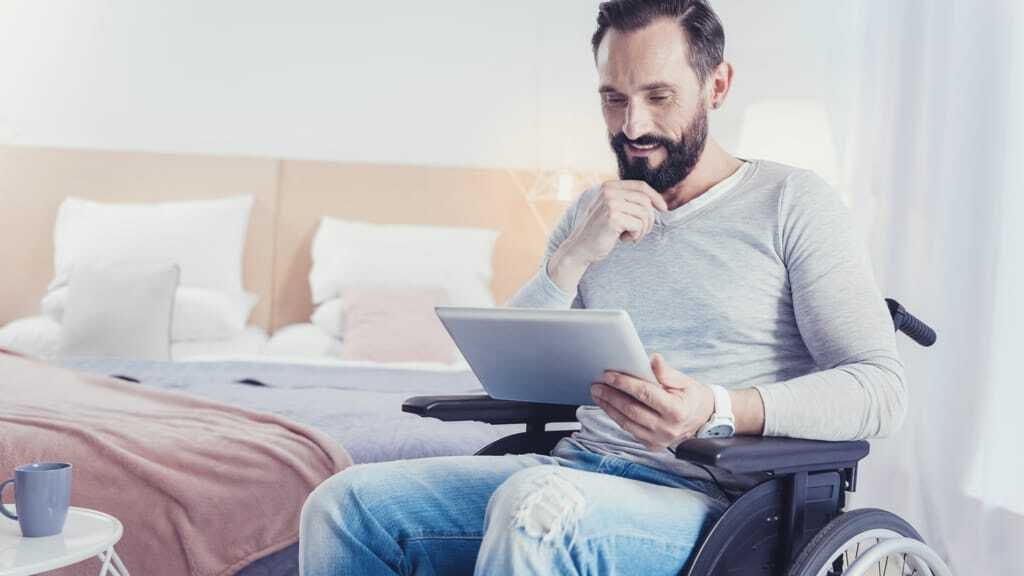 Short-term disability insurance provides some income replacement when a non-work-related illness or injury leaves an employee unable to work for a limited time period. Long-term disability insurance serves the same purpose, only for longer periods of time, ranging from two years to retirement age, depending on the policy.
No law requires employers to offer long-term disability insurance to employees. However, five states and Puerto Rico have short-term disability insurance requirements. Those states are California, Hawaii, New Jersey, New York, and Rhode Island.
How Does Short-Term Disability Work?
Short-term disability insurance is a private policy that employers can purchase for their employees. It is designed to partially replace lost income when a worker becomes disabled through an illness or injury that is not job-related. Before this coverage kicks in, there is a waiting period, usually one to seven days. Disabled employees typically use their sick leave, vacation time, or personal time off during the waiting period.
The industry standard for the maximum time the plan will pay is 26 weeks for a single disability period. Short-term disability benefits typically replace approximately 50% to 67% of the employee's income. An employee who is still disabled when short-term disability benefits run out may begin collecting long-term disability benefits.
How Does Long-Term Disability Work?
Long-term disability picks up where short-term disability leaves off. It covers employees who are unable to work for longer periods of time. It provides disabled employees with 50% to 60% of the pay they were earning before they became ill or injured, up to a set maximum amount. Most long-term disability plans pay benefits for the duration of the disability, up to age 65.
For purposes of long-term disability insurance, "disability" may be defined in one of two ways. It is either the inability to perform the tasks of one's own occupation or the inability to perform the tasks of any occupation. Employees do not have to be permanently disabled to collect benefits. They must be no longer eligible for short-term disability or sick leave.
Is Disability Insurance a Popular Employee Benefit?
Most employers offer their employees some type of disability insurance, as stated by the Insurance Information Institute (III). Short-term disability insurance is popular with employers because it entitles them to a federal tax deduction. Employees can purchase disability insurance privately, but the cost is relatively high.
Can I Terminate An Employee on Disability Leave?
Short-term disability is not like an FMLA leave of absence. The disabled employee's job is not protected. However, it may be difficult for an employer with 15 or more employees to terminate a worker who meets the definition of disability under the Americans with Disabilities Act (ADA).
If you are considering offering short-term and/or long-term disability insurance as part of your employee benefits package, meet with our knowledgeable agent. We can answer any questions you may have and assist you in purchasing a plan if you decide to offer disability insurance to your employees.