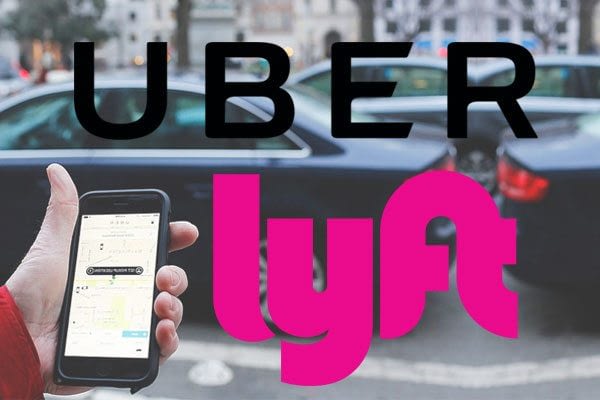 Giving drivers the flexibility to control their work schedule, it is no surprise why thousands of people have jumped at the opportunity to be a part of companies like Uber and Lyft. Unfortunately, many of these drivers do not understand the capacity of their liability.
If you are a driver for this booming business of ride-sharing, then I'm sure you are aware of the auto liability coverage extended to you while transporting a passenger. But were you alerted to the possible gap in coverage that could be extremely costly to you in the event of an accident? Let us explain…
Ride sharing companies break down the process into 3 phases:
Phase 1 starts when the driver turns on the app and is available to receive alerts to pick up a rider.
Phase 2 starts when the driver receives the alert to pick up a rider and is in route to pick them up.
Phase 3 begins when the rider enters the driver's vehicle to travel to their desired location.
What most Uber/Lyft drivers do not realize is – Phase 1 is not covered by the ride-sharing company's auto policy. In addition, using your vehicle for ride-sharing is also, NOT covered by your personal auto policy.
Consider this scenario
You have turned on your app and are ready to accept the next pick-up alert to start earning some cash! You leave your house and decide to grab coffee while you wait. Turning out of your neighborhood, you're blinded by the sun (hitting right at that annoying angle we all know and hate), resulting in you not noticing the oncoming pick-up truck which barrels right into your front end. Oh no! Everyone is ok, however both vehicles are totaled and you're at fault. You call Uber to report the accident and file a claim with their insurance, but not so fast – the Uber representative informs you since you were not on the way to pick up a passenger, and you weren't driving a passenger – you are NOT covered. You hang up and contact your personal insurance company to file the claim. Again, not so fast – you are an Uber driver "on-the-clock" and cannot be covered on your personal insurance policy at the time of this accident. This is a nightmare you never expected to happen.
Prevent yourself from experiencing this insurance horror story and contact Cindy, our friendly auto insurance problem solver TODAY!
"We don't just sell policies, we deliver solutions!" Email me at: cindy@gillmanins.com
Cindy Koegel
Cindy Koegel | Gillman Insurance Problem Solvers
Home & Auto Insurance Problem Solver
cindy@gillmanins.com
11375 South Bridge Pkwy Suite 100, Alpharetta, GA 30022
Phone: (678) 822-0144