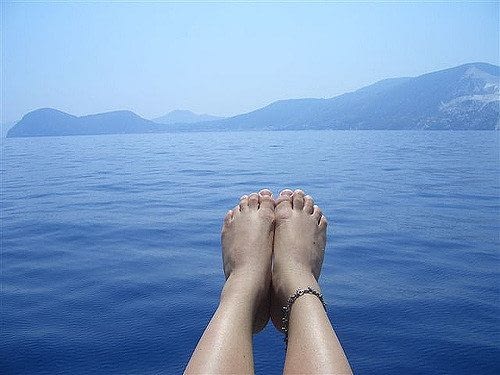 Picture this: It's a Saturday afternoon; it's warm but still breezy. You're lying on the front of your boat soaking in the sunshine, sipping your favorite drink. The water is nice and calm. Sounds nice right?
You know what's even nicer? Boating insurance.
STAY with me here because it's time to wake up and smell the sea salt air.
Us problem solvers know insuring your boat is the absolute LAST thing you want to do, but trust us when we say that you'll be so glad you did.
Here are just a few pointers to get you started:
Don't assume your homeowner's policy will cover your boat. Because it most likely won't.
However, you can save money by bundling like you would with your home and auto!
Boat coverage typically covers bodily injury that your boat inflicts on others, property damage, etc. You can also get coverage for theft, vandalism, fire and flood.
You can "lay up" or suspend coverage for certain amounts of time when you're not using your boat. But be mindful if you choose to go out on the water during that suspended period.
Your boat is covered when out of the water by your auto policy. When anything is hitched to your car, it's automatically covered by your auto!
Make sure your policy provides coverage for where you want to go before you start roaming into the Bermuda Triangle.
That weekend at the lake will be so much more relaxing knowing that you are protected if something were to happen.
And over here at Gillman, Cindy Koegel, our Home and Auto Problem Solver will work with you to protect your precious days in paradise!
Ride the waves safely, my friends!