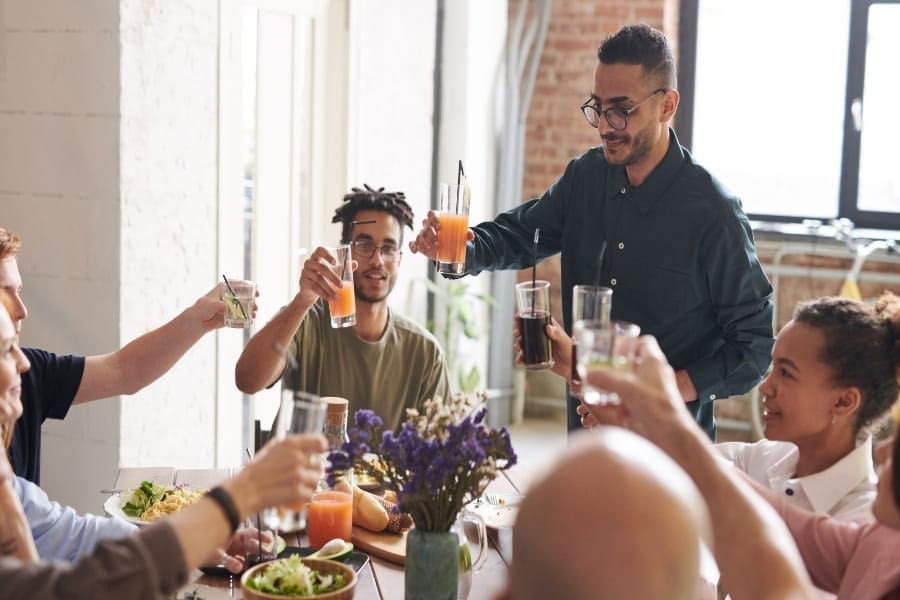 Finding the Right Insurance Blend for Which You Can Be Thankful
November marks the kickoff to the holiday season – a time when many of us spend time with family breaking bread and making lifelong memories. With family at the heart of virtually everything we do, Gillman Insurance finds this time of year to be the perfect occasion to take a closer look at your insurance needs to ensure you and your family members are fully covered. As Insurance Problem Solvers, it's our job to review your current coverage and examine potential risks BEFORE the problems arise. To that end, we are proud to offer a veritable cornucopia of coverage and carrier options. Just as you seek out the perfect blend of recipes to grace your Thanksgiving table each year, our team members are highly skilled at helping you find the right insurance blend – customized to serve your family's specific needs. There's a great peace of mind that can be derived from knowing your family is covered in the event of a disaster. And that peace of mind is something for which you can be truly thankful.
To aid in the quest for the right insurance blend to fit your family's specific needs, Gillman Insurance features the following in our product mix:
Homeowners Insurance: In addition to serving as the backdrop to countless precious memories, for many families, a home is their greatest asset. It's vital to ensure that asset is protected against fire, natural disaster, injury to a guest, and other perils. with an appropriate Homeowners Insurance policy to fit your needs. Our Insurance Problem Solvers can assist to make sure you're properly insured, you're benefiting from the best rates – minimizing your premium while enhancing your coverage value, and that you receive a timely response in the event of a claim and so much more. In the event your family leases your home, we can also help you with Renters Insurance. If you live in a flood zone, can make sure you have proper Flood Insurance.
Auto Insurance: From the car itself to the precious passengers within, the protection Auto Insurance provides is something you hope you'll never have to use. However, in the event of an accident, the right Auto Insurance can prove a blessing – from the repair or replacement of the family car to medical bills as a result of injuries, and everything in between. We also offer Motorcycle Insurance and Recreational Insurance to cover the family boat, RV, ATV, or other vehicles.
Business Insurance: If you are fortunate to sit at the helm of your own family business, you likely know better than anyone that a disaster involving your company can be catastrophic to your livelihood and that of your employees. Making certain that your business is properly covered is another area where Gillman Insurance Problem Solvers really shine. From General Liability, Cyber Liability and Worker's Compensation Insurance to Commercial Property, Auto, and Management Liability, we offer a wide range of Business Insurance products to fit your needs.
Life Insurance: As you gaze around the Thanksgiving table, the last thing you want to think about is any one of those seats being empty in the future – including your own. Still, the right Life Insurance policy can ensure your family's financial future and help cover funeral expenses, pay off your mortgage, wipe out any outstanding debts, and more. Gillman Insurance Problem Solvers can assist you in determining which life insurance policy is the right fit for you, your spouse, and your family.
Gillman Insurance Problem Solvers welcome the opportunity to help you secure the right insurance blend for which you can be thankful. Visit our website or call us at 678-297-7977 to request a quote or schedule a consultation to examine your insurance needs. If you're already a Gillman Insurance policyholder, we want you to know how thankful we are for you. In the event you'd like to discuss and/or review your insurance coverage, we're always here for you.
From the Entire Gillman Insurance Team, We Wish You and Yours a Happy Thanksgiving!