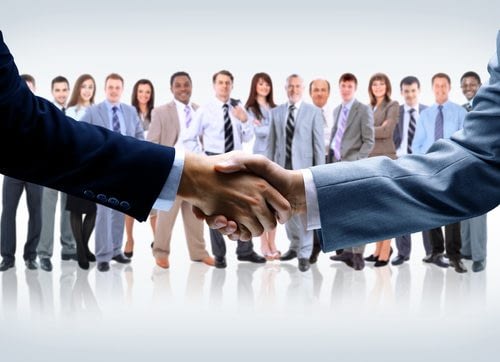 In case you havent noticed, sexual harassment and misconduct has become front page news lately.
With incidents involving high ranking government officials, hollywood celebrities and news anchors, it is no surprise these stories are receiving a lot of attention. But these storylines are not exclusive to the rich and famous. Did you know a recent poll found that 51% of women between the ages of 18-49 answered "yes" when asked if they had "received an unwelcome sexual advance or other verbal or physical harassment of a sexual nature at work", and in 2016 the Equal Employment Opportunity Commission (EEOC) found 25-85% of women reported having experienced some form of sexual harassment in the work place?
If you are a business owner, there are efforts you can take to reduce the likelihood of a sexual misconduct claim and more importantly diminish this inappropriate behavior in the workplace.
First, make sure to clearly state the code of conduct and repercussions of misconduct in your company employee handbook. Second, hire an outside firm to; hold a yearly seminar to inform employees of their rights, address how to recognize inappropriate behavior, and explain how they can protect themselves and report the incident. Taking these steps unfortunately, cannot guarantee an incident will never happen.
Just as it is important to protect your employees, it is also important to protect your business.
Another study conducted in January of this year showed 71% of women who have experienced misconduct in the workplace did NOT report it. But given the recent high-profile reports of victims stepping forward and demanding action be taken against their alleged attackers, this will give more victims of sexual misconduct the courage to step forward.
Do not wait until a claim is made against you or your employee. Protect your business and your assets and call our independent insurance problem solvers to secure Employment Practices Liability today!
Ed Gillman, Lead Insurance Problem Solver
ed@gillmanins.com
Direct: (678) 822-0143
EPLI (Employment Practices Liability Insurance) can provide protection against the following:
Sexual harassment
Discrimination
Wrongful termination
Breach of employee contract
Negligent evaluation
Failure to employ or promote
Wrongful discipline
Deprivation of career opportunity
Wrongful infliction of emotional distress
Mismanagement of employee benefits
Helpful Articles:
Sexual Harassment Polls
What We Know About Sexual Harassment in America
Sexual Harassment Statistics